Tools I use to learn, create and get stuff done
Man is a tool-using Animal. Nowhere do you find him without tools; without tools he is nothing, with tools he is all.


- Thomas Carlyle
I am a believer that tools, when chosen wisely and used thoughtfully can be a man's best friend in terms of boosting one's productivity. Obviously tools alone do not make you more productive, you will need the right approach, techniques and habits and that's what I am here to share via this very website! However, if you are like me and are always keen to learn about and understand what tools others are using then you have come to the right page 😃
This page will change over time and does not necessary have everything I use at any particular point of time (that would turn the list into a book!). However, It does represent some of the most important tools that help me turn chaos into order and ideas into outputs. These are tools that I consider essential at this point of time in my life that I want to share with you. Here is a quick run down of what they are and what I use them for!
Disclaimer: Some of the product links are affiliate links. All the tools that I've chosen here are one that I use myself and would recommend regardless. If you choose to signup using one of these links, I may earn a commission at no cost to you 🙂
Kindle
I have been a committed ebook reader for over a decade (ever since the third generation Kindle was released) and have never looked back. I take full advantage of the Kindle eco-system and read books both on my Kindle book reader and the Kindle apps on all my devices. There are many obvious benefits of using a eBook device to consume books over traditional, physical books. I love it for its portability (accessible on all devices), options (can carry hundreds of books with me!) and simplicity (reading is all that I can do on my Kindle!). One of the hidden benefits of using an ebook reader like Kindle is that is allows you to easily highlight and make notes as you read. Making notes, summarising and re-surfacing highlights from books you read regularly is a known and proven technique in terms of improving retention and idea generation. Using Kindle to read, make notes and highlight as I read is a huge part of how I read books and articles today and I would never have been able to create my current workflow without an ebook reader like Kindle.
Audible
For times when I can't hold my kindle eReader or my iPad, I rely on audible to keep the insights from books coming. Audible has a massive book collection and the service makes it effortless to purchase and download audiobooks within its eco-system. A great benefit and service (that most people are not aware) that audible provides is that it is straightforward and easy to return a book that you don't like. This has allowed me to experiment with new books and cut my losses and return it if I didn't like it.
Consuming books via audio not only makes it possible to learn on the run (or drive in my case), it also often provides unique insights and perspective versus reading text and is a great productivity hack to squeeze more in your day.
Intstapaper
While kindle and audible are my weapons of choice when it comes consuming books, Instapaper is what I rely on to bookmark, read and highlight articles. Instapaper is one of the oldest read-it-later services and I think one of the best. Its simple, clean interface hides a lot of powerful features. I consider read-it-later services an essential tool for any modern knowledge worker today and Instapaper is certainly one of the best one around.
Readwise
Naming a service that is neither a reading or consumption tool (like kindle or Instapaper) nor a note-taking or creation tool (like Craft or Ulysses below) as a favorite may seem like a strange choice, but I can honestly say it is one of the most valuable tools in my knowledge management toolkit today. Readwise is a sort of in-between service that facilitates and links the content consumption and creation process.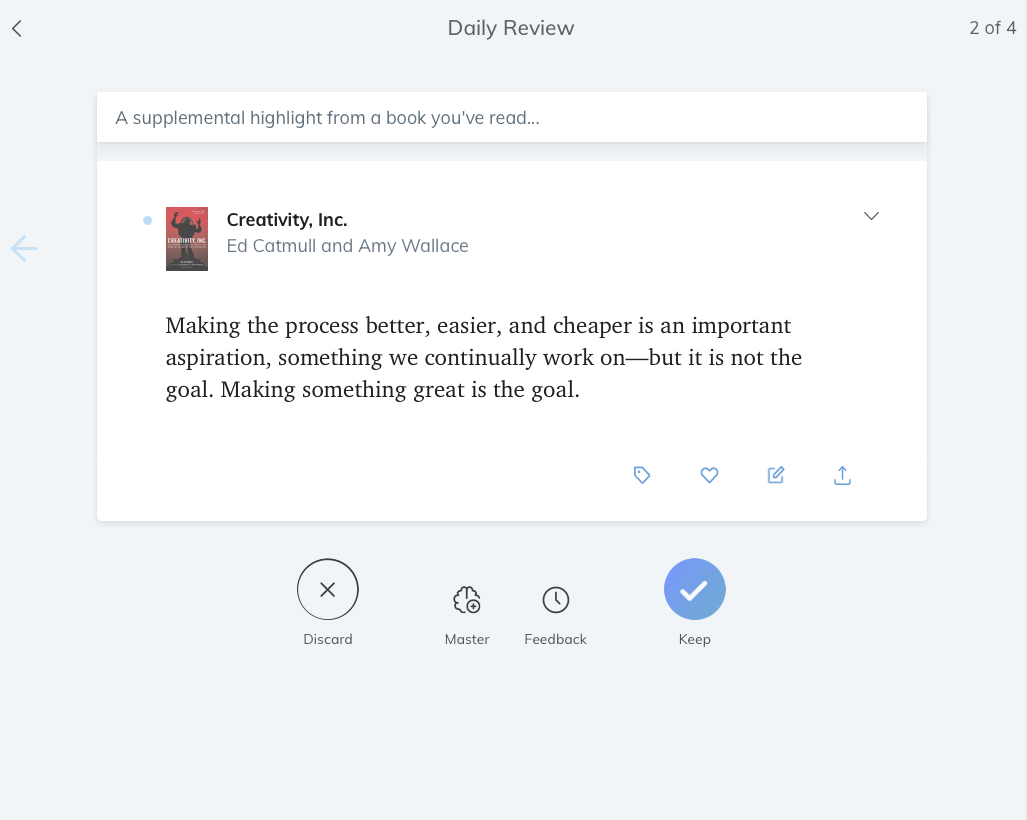 Readwise ingest notes and highlight from the stuff you consume (books, articles or podcast) and then intelligently surface them back to you in such a way as to improve retention, recall and idea generation. It is something that you have to experience to truly appreciate 😃. Head over to their website to understand why so many smart and prolific creators swear by this service today.
Craft
Craft is a relative recent addition in my tool kit, but I consider it a game changer in terms of a note-taking and research app. To me, Craft is the perfect combination of power and simplicity and I dare say the most beautiful note-taking app that I have come across, and I have tried many!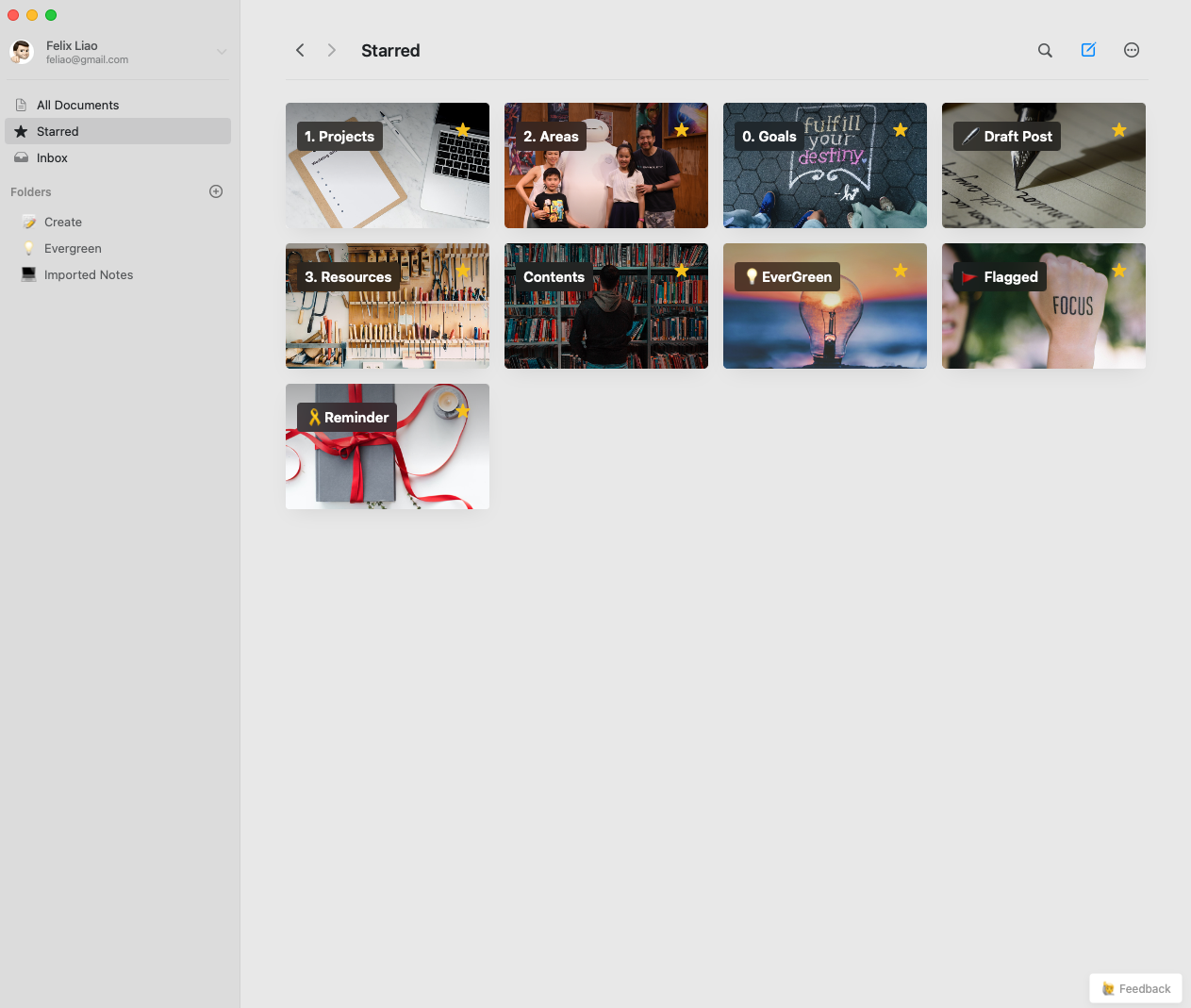 Craft supports many powerful features on all platforms (Mac, iOS and iPadOS) that I now rely on and take for granted when it comes to note-taking apps. Features like, block based content creation, Markdown Support and Page Backlinking might sound like power user features but are incredibly valuable for anyone wanting to take notes or do research quickly and effectively.
These days, I use Craft to take general notes, store my research and draft new articles. Combining Craft with the highlights I ingest into Readwise makes my workflow incredible powerful in terms surfacing new ideas and linking relevant concepts on the fly, something which I will very excite about and will talk about more on my website so stay tuned! 😗
Ulysses
While you can technically draft long form writing and blog post in Craft or just about any note-taking app, I prefer Ulysses to get my writing done. This very page was created out of my beloved Ulysses 😍. It is an elegant, well-thought-out app that is packed with useful features that support the needs of writers. Ulysses supports Markdown formatting, tags and direct publishing to multiple blog platforms. The development team behind the app has ramped up their effort in recent years and added powerful new features like integrated spell checking and grammar recommendation which helps me write better articles.
Just like Craft, there is something about the look of Ulysses that makes it a delight to use. In a world that is so hyped up about speed and features, I think sometimes being delightful is all that matters. 😃
FelixLiao.com Newsletter
Join the newsletter to receive the latest updates in your inbox.
Comments
---